Our Team
Membership Representatives: Kim Beavers & Janet Cambra
CLCV Fellows: Shaina Hall & Elise Fandrich
Matt Abularach-Macias
Matt Abularach-Macias is CLCV's Campaigns and Organizing Manager. Originally focused in San Bernardino and Riverside, Matt has expanded to also work on our statewide organizing efforts. In this role, Matt has been able to build partnerships and amplify community concerns about the impacts of climate change, the local benefits from investments in clean energy, and the critical need to conserve and protect our environment. Outside of CLCV, he chairs the Board of the Inland Region Equality Network an Inland Empire based LGBTQ Advocacy & Education Org. His work with CLCV(EF) and IREN is an extension of his previous organizing on educational access, LGBT rights, and anti-racism issues. He got his start in the professional organizing and political world as a regional field director on the successful campaign to elect Pete Aguilar to US Congress. Prior, Matt graduated from UCLA with a degree in Chicana/o Studies. Contact Matt at:
[email protected]
Akira Brathwaite
Akira is CLCV's Major Gifts Officer, working to connect our wonderful donors with our ground-breaking work. Deeply committed to sustainability, Akira has dedicated her career to the environmental movement, from building out the membership program at Rainforest Action Network, to helping rehabilitate endangered species with Orangutan Foundation International, to hitting the pavement with Greenpeace USA. Having graduated from Humboldt State University with studies in ecological restoration, environmental policy & planning, and sustainable economics, Akira has a strong understanding of the intersectionality of the issues we face and the urgency with which we must face them. When not sharing this passion with supporters, you can find Akira hiking through forests, baking ridiculous confections, reading sci-fi/fantasy, or cuddling with her cats. Contact Akira at
[email protected]
Tammy Chan
Tammy Chan is CLCV's Finance and HR Director. She has a multidisciplinary background, including over 13+ years in Finance and Informational Technology. Her passion is in making a difference by building out the operational foundation, business processes and systems for nonprofits to grow and become financially sustainable. She transitioned from the private sector and co-founded a nonprofit, Conversations for Good, that provides opportunities for ordinary people to help students and job seekers to share about their careers and provide mentorship. She is also involved in serving the local community as the Operations Director for United Roots in Oakland, providing educational and job skills programs to marginalized youth. She holds a bachelor of science degree in Management Science from the University of California, San Diego. In her spare time, she enjoys traveling, scuba diving, and volunteering.
Charles Clayton
Charles Clayton is the Digital Communications Manager at CLCV. He previously held a position as the Fair Housing Compliance Coordinator at the San Francisco Housing Authority, where he worked to provide safe and decent housing for disabled residents of San Francisco. Charles has 5+ years experience in campaign work, most recently ADA compliance with the Bernie Sanders Presidential Campaign. Additionally, he has worked on initiatives for the U.S. Department of Homeland Security targeting violent extremism on college campuses. His digital marketing experience ignited when Charles interned at STAGE Marketing Studio in San Diego, where he focused on cause-driven marketing and digital campaigns. Before moving to the Bay Area in 2018 Charles worked conducting research on pedagogy and K-12 education in parochial school systems. He served as Editor-in-Chief of Criterion, the student-run publication at La Sierra University where he uplifted a cause-driven perspective for students. Charles graduated from La Sierra University in Riverside, CA with a BA in Public Relations and a minor in Legal Studies.
Mary Creasman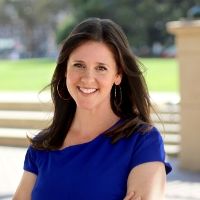 Mary Creasman is CLCV's Chief Executive Officer. Prior to taking on her role as CEO, Mary served as the California Director of Government Affairs for The Trust for Public Land where she led the effort to pass the largest parks tax measure in the nation, spearheaded the state's greatest investment in underserved communities in California's history, and created an urban greening program marking the first time parks and green infrastructure were included in California's climate policy. Mary has a long and successful track record of leading campaigns and initiatives at regional, statewide, and national levels as the Chief Strategy Officer of Green For All, the Associate Director of the Partnership for Children & Youth, and the Political and Organizing Director of the AFL-CIO Labor Council in Silicon Valley. She serves on the Wildlife Conservation Board as a Senate Appointee and has advised organizations across the country as an organizational development and effectiveness consultant.
Andrew Escamilla
Andrew Escamilla is CLCV's Regional Organizer. Andrew supports CLCV's Organizing work in Fresno and other parts of the Central Valley. Originally focused on building equity and organizing students and families in California K-12 schools, Andrew will continue to Organize marginalized communities, ensuring their voices are centered and uplifted in the climate crisis movement. Andrew in his role as the Regional Organizer will help shape the public narrative, educate lawmakers, cultivate environmental and environmental justice leaders, drive policy change, and expand regional partnerships and action in the Central Valley. He graduated from Fresno State University with an M.A. in Education with the option in Higher Education Leadership. He is passionate about higher education access and equity for all, making sure front line communities are at the forefront of solutions when it comes to climate change, and the solutions put forth. When not working, you can find him enjoying the outdoors, family time, supporting his partner Mayra, and enjoying their little pupper, Appa. Contact Andrew at:
[email protected]
Annquenetta Lawrence
Annquenetta Lawrence is CLCV's Office Manager. She brings with her experience in both the corporate and non-profit worlds. Annquenetta has over 25 years of experience in providing comprehensive executive support and has particular strengths in office organization, project management, and computer proficiency. Previously, Annquenetta served as Executive Assistant to the President/CEO of Partnership for Children & Youth and was later promoted to the Administrative Manager. A native of California, Annquenetta resides in the City of Oakland with her daughter, grandson, and poodle.
Lucas Lineback
Lucas Lineback is CLCV's Data Services Manager. He's worked at CLCV since 2008. His work focuses on database administration; data management and analysis; grassroots fundraising program management, with a focus on phone canvassing, direct mail and online fundraising; coding and targeting for communications; general data support for the organization, and copyediting. Lucas grew up in Indiana and graduated from Indiana University with a degree in journalism. Outside of CLCV, he enjoys teaching and training Danzan Ryu Jujitsu. Contact Lucas at:
[email protected]
Sarah Lyons
Sarah Lyons is CLCV's Development Associate, making sure donor info is up-to-date and where it should be, and helping with any questions or queries our members have. Sarah has been at CLCV since 2011, and working in the nonprofit world since graduating from Radford University in 2005.
Sean McManus
Sean is CLCV's Director of Philanthropy. He has spent his professional career working and volunteering within causes that he is passionate about—the arts, the LGBTQ+ community, education and, most recently, the environment. Prior to joining CLCV, Sean dedicated more than two decades to supporting independent filmmakers and building the audience for their work as the Director of External Affairs at the New York-based Independent Filmmaker Project, as the Development Director, Senior Director and Co-President of Film Independent and as the Director of Major Gifts at the American Film Institute. He has also served in various development roles at the USC School of Engineering, as a Board Member of The Trevor Project, including two terms as Chairman of the Board, and as a fundraising volunteer for the Point Foundation. Sean is a graduate of the USC Marshall School of Business where he earned BSBA and MBA degrees. Contact Sean at:
[email protected]
or 323.939.6797
Melissa Romero
Melissa Romero is CLCV's Legislative Affairs Manager. In this role, Melissa represents the organization in the state's capitol, lobbying for strong environmental policies and working with partner organizations on advancing priority legislation. Her work includes tracking and prioritizing legislation, representing CLCV on a variety of coalitions and networks, working with state legislators and their staff, and being the organization's voice in the capitol. Prior to CLCV, Melissa worked with Californians Against Waste on advancing waste reduction and recycling legislation and at Cal State Long Beach, Associated Students Inc. advocating for sustainability and zero waste policies and practices on campus. Melissa's interest in policy began with an interest in environmental sciences and developed with strong sense of urgency to address the need to shift away from fossil fuel use and other extractive industry practices. Contact Melissa at:
[email protected]
Samuel Sukaton
Samuel Sukaton is CLCV's Redistricting Coordinator. CLCV believes that clean air and water and healthy people depend on clean government and a healthy democracy. To that end, Samuel encourages state and municipal redistricters to draw fair lines and ensures that California's environmental justice majority is represented in the electoral districts of the 2030s. To this end, he organizes CLCV's work before the California Citizens Redistricting Commission and CLCV's redistricting work in partnership with other groups, public officials, and consultants. Samuel returns to CLCV after campaigning with PICO California and the Million Voters Project, and managing Senator Bernie Sanders's 2020 primary victory in Orange County and the Inland Empire. Previously, he worked with CLCV on the Safe and Affordable Drinking Water Fund, the Sierra Club on keeping fossil fuels in the ground, and with various community, labor, and environmental justice outfits across Southern California. Born in Pennsylvania and raised in San Bernardino, Samuel holds a BA in history from UCLA. Off the clock, Samuel writes, plays saxophone, sings, and is an historian and American vernacular dancer.
Mike Young
Mike Young is CLCV's Political and Organizing Director. He has been with the organization since 2005. He has served as Political & Organizing Director since 2018. He has extensive experience working with key political and grassroots community partners to build strategic relationships that have helped both identify and support environmental leaders, as well as hold legislators accountable to their community's concerns. Heavily engaged with CLCV's sister local leagues, Mike served as a board member and officer of the Los Angeles League of Conservation Voters, and is currently a board member on the League of Conservation Voters San Diego. He also played a key role in the development of a new Central Coast League of Conservation Voters. Mike is a graduate of Pepperdine University, and he earned B.A.s in Political Science and Philosophy, as well as an Undergraduate Certificate in Dispute Resolution. Contact Mike at:
[email protected]